OPERATIONS POLICY
UNDER COVID-19 RESTRICTIONS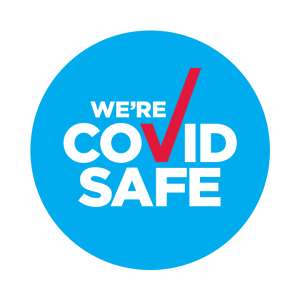 Staff and clients need to feel confident that everything possible is being done to keep them safe through the Covid-19 pandemic. The studio deals with many vulnerable and elderly clients as such we have a duty of care to provide the safest environment possible for them. The following framework uses guidelines outlined by Federal & NSW governments, Pilates Alliance Australasia and Fitness Australia.
The risk now seems low of contracting Covid-19 in Australia. However as restrictions ease there is a potential for new outbreaks therefore continued vigilance is required in an effort to reduce the impact of the virus. We are encouraging deep breathing as clients exercise which releases aerosols (droplets) into the air and onto surfaces. Clients are in direct contact with equipment potentially transferring the virus through this contact. Considering these factors the guidelines are strict. There are a many changes, however, with education and understanding these new protocols will quickly become normal.
Key Recommendations by Public Health Authorities
Physical distancing
Practice good hand hygiene and disinfect the environment
Stay at home if unwell and have any symptoms of the virus
Contact tracing
Duty of care
There will be regular consultation with staff on matters relating to covid-19 and what control measures will be put in place. Regulations are constantly changing as progress of the virus evolves so these guidelines may change. These controls will put extra pressure on everyone. Please discuss any concerns or questions with Adriana.
All staff must complete the Australian Government online Covid-19 infection control training module
1. Physical Distancing
The recommendations allows for one person per 4 square metres of floor space with everyone maintaining a distance of 1.5 metres. We have 70 square metres of floor space.
The number of clients will be restricted to 4 with 2 instructors in attendance.
Clients have been asked to arrive just before their allocated time and to leave promptly at the end of their session.
There will be a 15 minute break between sessions to reduce traffic crossover and for cleaning.
Staff and clients have been directed to maintain 1.5 metre distance.
Signs are in place to remind everyone to physical distance.
Furniture and equipment has been distanced appropriately.
The flow of entry has been changed to reduce traffic through the studio. Encourage clients to minimise moving around the studio.
Each reformer and table now have additional equipment placed at the end to reduce movement through the studio.
All attending staff meetings should maintain physical distancing.
Review
We will regular review how physical distancing measures are implemented. Please discuss any concerns with Adriana.
2. Hygiene- Cleaning and Disinfecting
Hand hygiene, cleaning and disinfecting is a public health recommendation to minimise the transmission of the virus. The virus is transmitted from the environment to people when they touch a droplet contaminated surface and then touch their nose, eyes or mouth.
Frequent washing of hands with soap and water and or an alcohol based hand sanitiser (minimum 70% alcohol) is necessary. Regular and thorough cleaning and disinfection of surfaces and equipment must be done to reduce transmission.
Staff
On arrival staff will leave shoes at the bottom of the stairs and reduce the belongings you bring into the studio.
Equipment will be disinfected between clients-all surfaces the client has been in contact with- mats, reformers, foam roller, balls, weights etc. Dispose of cloth after each session
Clean all surfaces with water detergent and disinfect at the end of the day (equipment, ledges, desk, shelving, bathroom, toilet. Leave disinfectant on surface for up to 10 minutes for efficacy)
Product – Disinfectant 99%
Do cleanest surfaces first (least contact) then dirtier surfaces (most contact).
Wear gloves to protect your hands
Regularly moisturise your hands to prevent dermatitis from frequent washing/sanitising/cleaning
Alcowipes (in desk drawer) to disinfect eftpos machine
Discussion and training of the above measures will occur
Sufficient time will be allowed to conduct cleaning before and after sessions.
Any queries please discuss at staff meeting or direct to Adriana.
Posters regarding hand hygiene will be placed in the studio.
Face masks do not need to be worn unless a client requests you do so. These will be available in the studio. Once fitted refrain from touching or adjusting with your hands.
Bathrooms are not to be used as a change room to reduce direct contact with surfaces and restrict air turbulence.
Clients
All clients will receive information regarding what hand hygiene standards are expected. There will be several hand sanitiser dispensers.
On arrival clients will be asked to leave shoes at the bottom of the stairs and reduce the belongings you bring into the studio.
Clients have been asked to provide a towel and socks as barriers to equipment.
There will be no communal water stations to reduce the possibility of transmission. Clients will be asked to bring their won water bottle.
Paper towel and bins for disposal will be provided in the bathroom.
Bathrooms are not to be used as a change room to reduce direct contact with surfaces and restrict air turbulence.
Waste management
All bins will have plastic liners
All disposables such as tissues/paper towels etc. are to be disposed of immediately.
Bins will be emptied at the end of each day or when full.
When emptying staff must wear gloves as a protection.
Review
Regular monitoring and review of hygiene measures will occur to ensure effectiveness. Please discuss concerns with Adriana.
3. Stay at Home if Unwell
Public health authorities are advising anyone who is unwell with any symptoms of Covid-19 to stay at home to reduce the spread of the infection. Clients and staff will be advised to stay away if unwell. Please consider that many of our clients are classified as 'vulnerable'.
Staff
Must not attend work if unwell even if symptoms are mild. Cough, sore throat, fever, shortness of breath, runny nose, fatigue. Particularly note the early symptoms of loss of taste or smell.
Please contact Adriana if you are unwell or become unwell at work. You must leave the studio immediately or as soon as practicable.
Test and self isolate until results are finalised if experiencing any of the above symptoms.
Clients
Will be advised not to come to the studio and to get tested and isolate if they have any of the symptoms mentioned above.
They will be asked to notify us if they become unwell following a session.
Clients who are obviously ill should be politely asked to leave and suggest they get tested and isolate. Make sure they can safely get home and contact to see how they are.
Particularly vulnerable clients should speak to their doctor before attending.
4. Contact Tracing
Contact tracing conducted by health authorities is a key component of managing the Covid-19 pandemic.
To support public health authorities with contact tracing the studio will maintain a register of attendance to assist notifying any contacts of Covid-19 positive staff or clients.
Staff must download the covidsafe app
Clients will be encouraged to download the covidsafe app
Review swa.gov.au/coronavirus -a copy is attached to this document.
5. Duty of Care
We all have a duty of care to protect ourselves and our clients. The impact of the pandemic will evolve and the requirements we are working under will change.
Lets maintain communication.
Be open to different ideas and innovations.
Plan and be flexible to accommodate the changing nature of the pandemic
Resources:
PAA
Health.gov.au
Government and Safework
Fitness Australia